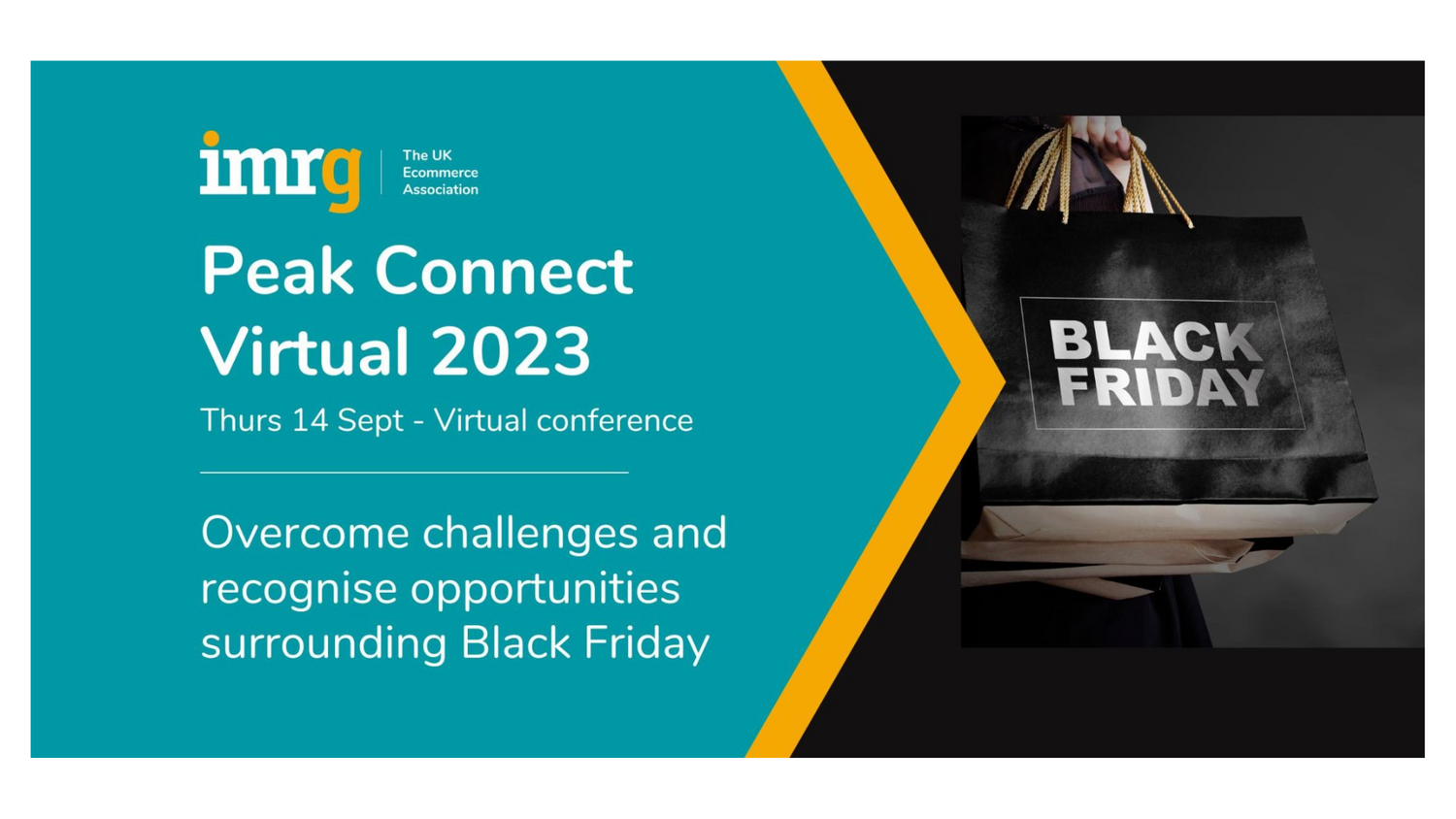 Black Friday and Christmas trading is soon incoming for retailers, meaning many are navigating through various approaches to boost their performance this year. Very soon IMRG will be hosting a virtual webinar on what retailers can expect this Peak trading season, looking at historical as well as current data to make predictions on which product categories will do the best, and which trends will take centre stage.
When: Thursday 14th September
Time: 9:30 – 11:30 BST
Where: Zoom
Cost: Free to attend
The webinar will provide exclusive Peak season insights, including:
Cross-border best practices this Black Friday
Investigating the market decline during Black Friday 2022
The lessons retailers can learn from previous Black Fridays
How to offer unique customer experiences to boost performance
The level of growth top ecommerce leaders are expecting this Peak
Ways to boost customer engagement in a saturated market
When retailers should start their Black Friday campaigns
The level of discounts retailers are going to offer this year
Benefit from all of this, as well as IMRG's well awaited Black Friday performance forecast, on Thursday 14th September.
Save your virtual seat here: Peak Connect Virtual 2023 - IMRG
News for You
The latest insights and cutting edge news on evolving tools, trends, and technology to help you exploit new opportunities in the future of eCommerce.
We're sorry, but we couldn't find any results that match your search criteria. Please try again with different keywords or filters.