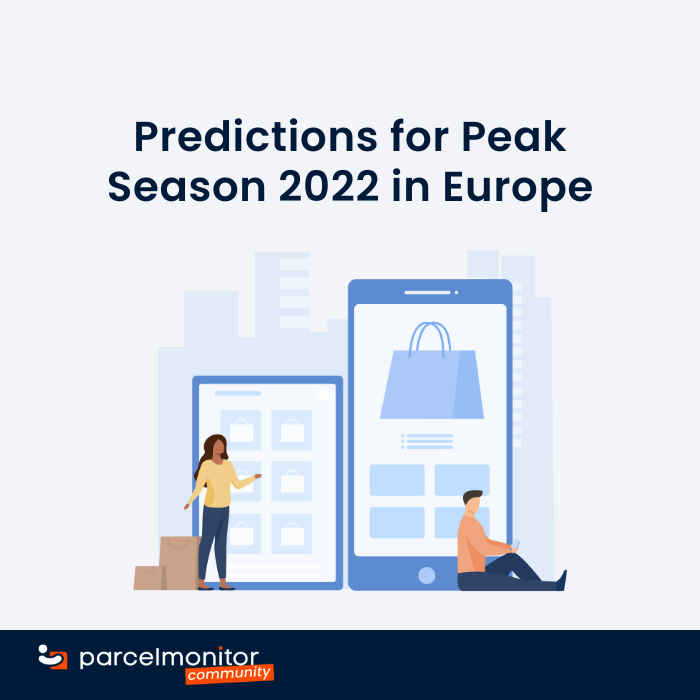 The global pandemic has led to a rapid adoption of e-commerce around the world, with Europe being no exception. As a matter of fact, 74% of European internet users shopped online in 2021 – the highest we have witnessed in a decade. While e-commerce is sweeping the region, brick-and-mortar stores are also seeing an increased food traffic, especially during the period(s) leading up to the holiday season last year.
Even as the world adapts to a "new normal", the COVID-19 has left behind some lingering effects on the global supply chain, bringing about many new challenges for retailers worldwide. Having said that, the "peak season 2022 will not probably not be as dramatic as what we have seen during the hot times in the last two years", according to Wolfgang Lehmacher, Supply Chain & Technology Expert at Parcel Monitor.
Curious about how peak season 2022 in Europe will turn out? Check out our media partner, Parcel Monitor's recent report covering some valuable insights and forecasts numbers for the upcoming peak season in Europe: https://bit.ly/3TPOQhy
About Parcel Monitor
Parcel Monitor is a community initiated by e-commerce logistics enthusiasts at Parcel Perform. We aim to inspire the e-commerce logistics ecosystem to create a better delivery experience for everyone.

Parcel Monitor offers free parcel tracking across 900+ carriers globally on a single platform. Leveraging on our data and technology, we capture consumer trends, provide market visibility and derive industry insights while fostering collaboration across the entire e-commerce industry.
News for You
The latest insights and cutting edge news on evolving tools, trends, and technology to help you exploit new opportunities in the future of eCommerce.
We're sorry, but we couldn't find any results that match your search criteria. Please try again with different keywords or filters.