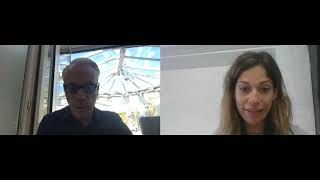 In this interview, ECE's Keren Bowman catches up with Martin Newman, Founder of The Customer First Group and one of the world's leading experts on customer experience, consumer behaviour, multichannel operations and e-commerce.
Martin founded the company in 2019 based on the belief that customer-centricity is paramount to success and longevity in business. Martin works with consumer-facing businesses and brands across retail, FMCG, financial services, automotive, travel, food & beverage and leisure to help them improve their customer experience and drive customer-centric transformation.
Ahead of the 2020 virtual edition of eCommerce Expo, Keren and Martin chatted about the future of e-commerce and everything from customer experience to personalisation, the importance of diversity and employee empowerment and the meaning of customer-centric transformation.
News for You
The latest insights and cutting edge news on evolving tools, trends, and technology to help you exploit new opportunities in the future of eCommerce.
We're sorry, but we couldn't find any results that match your search criteria. Please try again with different keywords or filters.