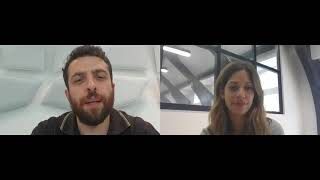 "It's more important than ever to invest in technology and innovation" Watch the interview with Michele Alessandrini, Head of Cloud Adoption, Net-A-Porter Group
Why is it so crucial for companies to have the right cloud strategy and technology in place when it comes to growing their ecommerce presence and for cross-border retail?
In this interview, Keren Bowman speaks to Michele Alessandrini, who is responsible for Cloud Adoption, DevOps and Site Reliability Engineering teams for Yoox Net-A-Porter Group, the world's leading online luxury fashion retailer. He has more than 18 years of experience in the IT industry - ten of which spent around cloud adoptions and migrations - including at Amazon Web Services.
He'll be speaking on 29-Sep-2020 at 11:05– 11:30: How your cloud strategy will define your ability to operate cross border
News for You
Your search returned no results