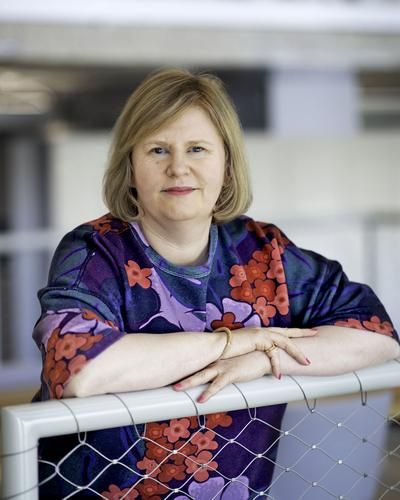 Having made your way up to CEO at Ogilvy, you've worked across several retail clients. Can you explain the importance cross channel commerce is in creating an effective brand experience?
"Consumers don't really see channels. They have a job to be done or a need to be met – the more value they derive from their interactions and the more meaningful or thoughtful the experience is, the more affinity is created with the brand.
Brands that promise simplicity and a better life often fail to meet this promise. They have advertisements keep popping up all over the internet creating clutter, or have a mobile website that doesn't work – nothing about these examples is simple or better for consumers. So, it's really about having a connected experience that lives up to the brand promise."
What are some of the big trends and shifts you've seeing in how brands are executing cross channel commerce over the past few years?
"The biggest shift is in the use of technology to connect journeys and recognise a consumer across all touchpoints, allowing the entire journey to be monitored and then optimized. Another trend is recognising consumer behaviour shifts, particularly in how they use different channels and what they come to expect each channel. Physical retail post pandemic is really more about exploration or advice and creating a sense of aspiration and engagement, whereas digital channels can help facilitate purchase and convenience."
What changes / trends have you seen since the start of the pandemic in particular?
"Two big changes are the speed and uptake of digital channels - ecommerce had leapt forward years and I don't think we will move back. Another big change since the start of the pandemic is the rapid shifting from what the physical experience was and what it will be. For example, the lack of staff in service retail has forced stores to rely heavily on technology in physical spaces – the use of QR codes to replace physical menus, the uptake of drive-through options in everything from PCR tests to food pickup.
And one experience of a brand defines a consumers' expectations for all experiences – so everything from delivery times to what can be bought online now has a much bigger impact on both retailers and consumers. For example, very few people would have bought a new car online two years ago, but now you can build it in a far more bespoke way, and drive it virtually online. The experience is completely different and it's having an impact on the channels consumers are using."
Are there any brands that you've seen or worked with who have executed cross channel commerce effectively? What should brands be being doing better?
"Brands need to pay closer attention to what consumers value most, which will eb and flow along with economic, political, and social issues. Start with why your brand exists in the world – what impact other than making money do you bring to society and your consumers?
Connecting these two elements will allow any brand to create opportunities that meet needs beyond the product. The Estée Lauder Company is a great example of this. Creating a new role for Amanda Gorman as Global Changemaker is more than a title or a gimmick just making use of a celebrity voice – it is a recognition that consumers care about more than just looking good, even when it comes to beauty."
Can you give us three predictions about what you're expecting the future of eCommerce to look like?
"I expect the future of ecommerce to be fully transparent, with no separation between social and professional lives. It means a future where seeing something you like on a friends' Instagram post and purchasing is it just a click away or where business expenses are automatically submitted and reimbursed by clever new financial products."
To hear more from Fiona about the future of ecommerce and digital marketing, make sure you see her Closing Keynote Panel Discussion, 'Digital Futures: Predictions for the Future of eCommerce & Digital Marketing', chaired by Richard Robinson (Managing Director, XEIM), and joined by Pete Edwards (CEO, Spark Foundry), and Christopher Kenna (CEO, Brand Advance).
Thursday 30th September from 16:30 pm - 17:10 pm in the Future of Digital Commerce Track
You can now watch this session on-demand via our virtual event platform Swapcard.
They revisited predictions from our previous event, tracking changes to the digital commerce and marketing landscape and horizon scanning for what's to come next. This is one not to miss - you can register for free via Swapcard.
News for You
The latest insights and cutting edge news on evolving tools, trends, and technology to help you exploit new opportunities in the future of eCommerce.
We're sorry, but we couldn't find any results that match your search criteria. Please try again with different keywords or filters.