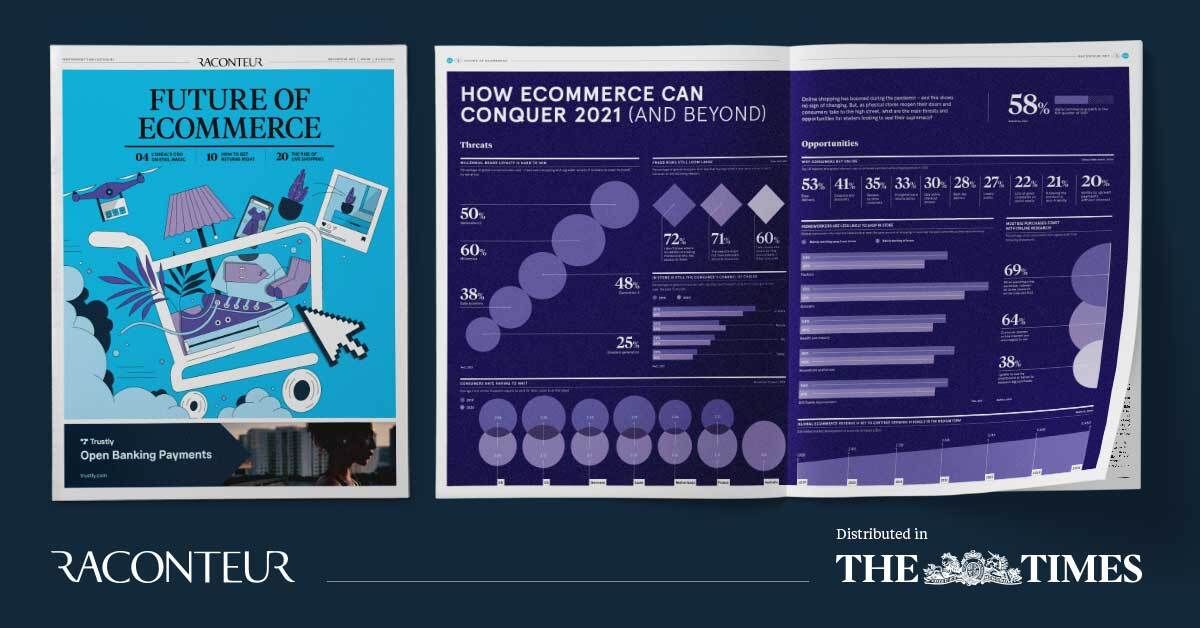 We're excited to announce that we have partnered with Raconteur to publish a report on the 'Future of E-Commerce' in The Times.
This 16-28 page report highlights trends and innovations in ecommerce to The Times readership of 1.05 million and a national circulation of 408,000 copies. The Times is a leading newspaper in the UK reaching a key audience of C-suite, investors, business leaders and decision-makers.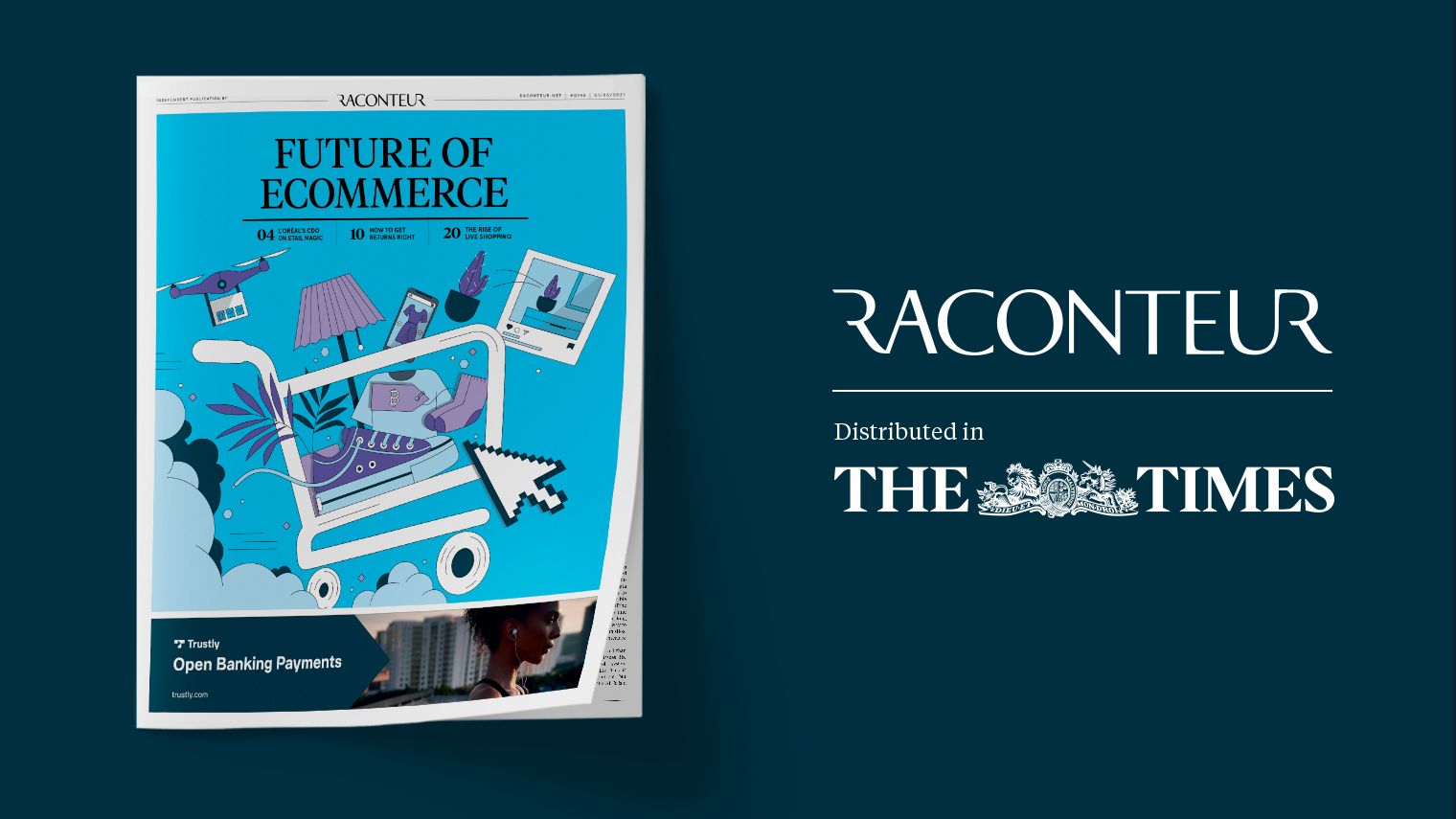 Download the full 28 page report via the form below to reveal the latest ecommerce trends and innovations:
Form 'FB_038CC064-A262-2A19-2E0348985BCF0FCF' not found.

A preview of eCommerce Expo's Director Graeme Howe's opinion piece, available in the Future of Ecommerce Report:

"Customer engagement is not only about collecting data. It is also about connecting emotionally and ensuring that your brand resonates"

After all the projections and forecasts for the ecommerce industry, how did the 12-months trajectory really pan out? We have all experienced additional lockdowns and restrictions, refashioning life as we knew it.

The high street closed and reopened. Black Friday boosted the fatigued economy with the all-encompassing Boxing Day and January sales following in tow. After a long winter, the green shoots became visible again as we eased into a gradual reopening of businesses, with the UK vaccine rollout building momentum. To put it frankly, the past 12 months have been a whirlwind for retailers.

The ability for businesses to plan with any degree of certainty has just not been possible. Many companies have had to adapt and, with the closure of traditional channels, reinvent their business models by responding to short-term market fluctuations, putting longer term planning on hold.

Consumer buying habits shifted, dictated by which Covid restrictions were in place. The move to online has affected the high street with many household names disappearing and subsumed to online models. The only constant is change.

Some would argue that parts of this were already happening, with Covid simply catalysing the irreversible move towards digital (although the situation is probably far more complex than that). For most businesses, keeping one's head above water has been the priority. I believe that this will continue throughout the year as we edge toward some semblance of normality.

So, what can businesses do to secure their future and plan for growth? They need to know their customers. Customer experience, engagement, retention and growth has to
be the way forward. From pure-play or multichannel retailers to B2B players, ensuring that businesses are customer-centric with fantastic overall experiences will give greater opportunities for success.

The ability to predict trends, forecast stock and optimise community engagement on companies' chosen channels will shock-proof their longer-term business plans. The rise of direct-to-consumer is not only about increasing profit by cutting out the middleman. It is also about understanding customers and using the intelligence gleaned from them to ensure that businesses are not wholly reliant on less impactful channels to market.

Knowing customers' requirements better will enable businesses to predict product demands, satisfy fulfilment requirements and forecast new short-term trends. With the rise of marketplaces, the growth of mobile and social commerce, and the evolution of voice search functionality, customer interactions between these channels and the role they play in purchases will be the holy grail.

Customers expect certain levels of personalisation and a seamless buying experience. They think not about channels but about how easy it was to buy the product. With the rise of ecommerce comes increased competition, with more and more companies fighting for market share. Building that customer relationship and developing a unique digital offering will be the battleground, with sustainable offerings the winning formation.

This macro trend is already influencing buying habits. The ability to demonstrate your green credentials to customers and adjusting product lines to meet these demands will be a key differentiator in the future.

Overall, customer engagement is not only about collecting data in order to predict what products you offer. It is also about connecting emotionally and ensuring that your brand resonates at every touchpoint available to you.



Graeme Howe
Director
eCommerce Expo
Enquire about exhibiting and sponsorship opportunities here or email graeme.howe@closerstillmedia.com directly
News for You
The latest insights and cutting edge news on evolving tools, trends, and technology to help you exploit new opportunities in the future of eCommerce.
We're sorry, but we couldn't find any results that match your search criteria. Please try again with different keywords or filters.