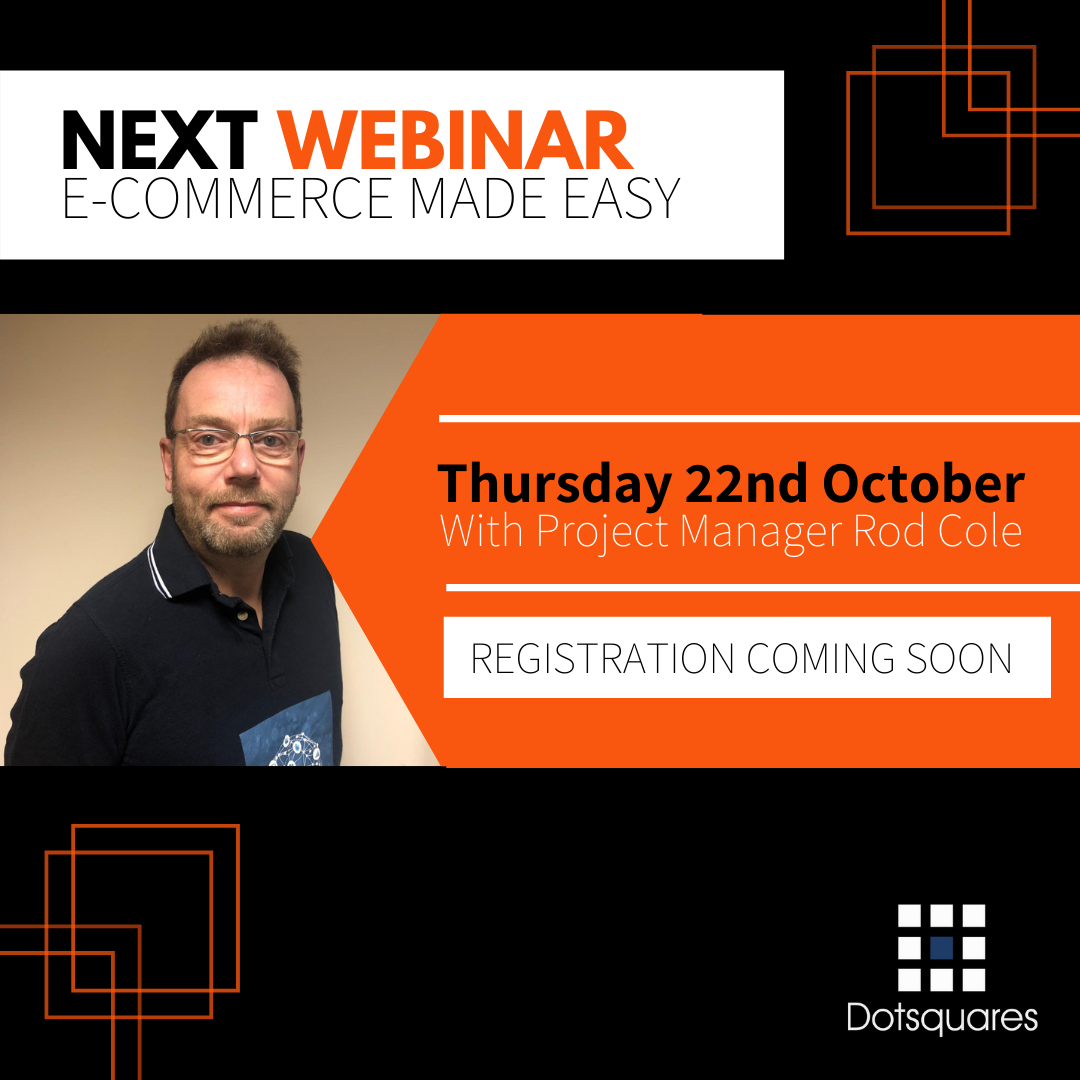 E-commerce Made Easy - Webinar With Rod Cole
Webinar: E-commerce Made Easy - Webinar With Rod Cole
Event Date: Thursday 22nd October
Event Time: 2pm BST

WEBINAR PLATFORM: MS Teams (Invitations will be sent to all those who register a few days before hand)

Contact us for any info ahead of the webinar at:: jaemi@dotsquares.com

Join Project Manager Rod Cole on Thursday 22nd October at 2pm to discuss all things e-commerce! Rod will be providing valuable insights to creating the ultimate shopping experience to find new customers, and how to keep your existing customers engaged and coming back for more. We are also offering an e-commerce Web & App package from as little as £299! So find out how you can book a demo.
REGISTRATION LINK - https://docs.google.com/forms/d/e/1FAIpQLSdftN4DocdN7AHETCMR2-IAzK-A4jF3ZP0g0SD97oqibwWmEA/viewform?usp=sf_link
News for You
The latest insights and cutting edge news on evolving tools, trends, and technology to help you exploit new opportunities in the future of eCommerce.
We're sorry, but we couldn't find any results that match your search criteria. Please try again with different keywords or filters.