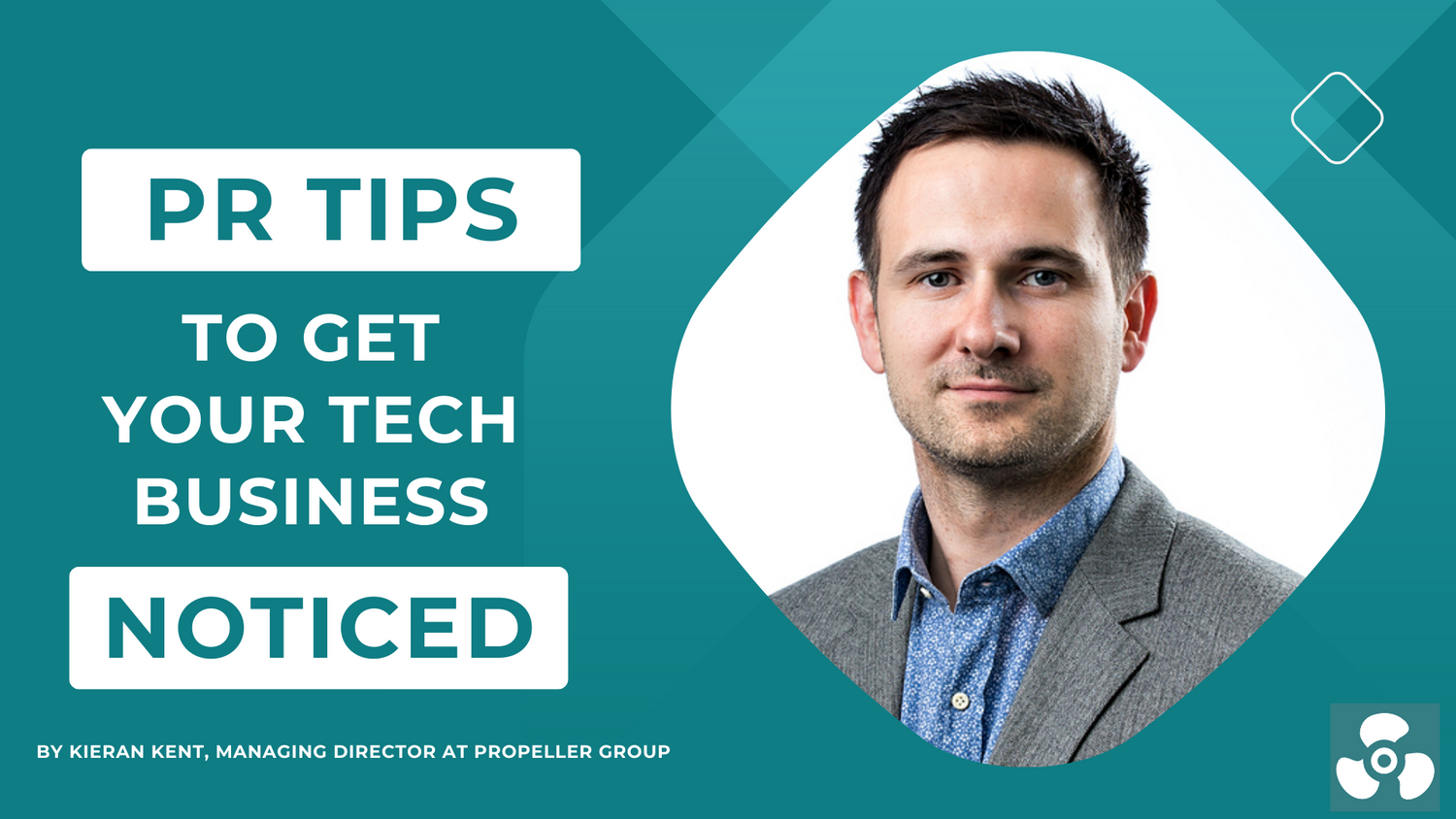 In eCommerce or the wider Martech ecosystem, those that stay invisible don't stay relevant for very long. But in such a crowded marketplace of solutions and vendors, the fight for attention from potential clients is tough.
Buyers are suffering from pitch fatigue mixed with a scepticism borne of overclaims for what technology can do. Vendors need to build reputation via credible, authentic stories backed with proof points if they are to cut through and differentiate themselves. As a result, smarter tech businesses are focusing their attention on strategic Public Relations (PR) strategies.
Whether you're an eCommerce PR pro or new to the game, there are some important dos and don'ts that can help make your business visible and trustworthy:
1. Know your audience
You wouldn't market a product without knowing who it was for, so don't do the same with your PR. First, understand where your target audience access their industry news, so that you can start to target those publications. Most outlets will provide media kits on the typical job role, demographics, and interests of their readership, but it's also worth asking your customers to see what outlets they read.
2. Treat journalists as customers
Journalists only cover new and topical stories that are highly relevant to their readership. Building up strong working relationships with the media means being a constant, trusted source of valuable information. When pitching, make sure you're targeted and personal in your approach as 'spray and pray' tactics will only get you ignored.
3. Create stories, not adverts
With so many businesses vying for media space, cutting through the noise takes compelling stories, not promotional material. From new product launches and customer wins to thought leadership and consumer research, there are several tools at your disposal that you can use to create a pipeline of regular stories and earn coverage.
4. Measure results
Other than showing the amount of coverage you've earned that week, one of the best ways to measure the impact of your PR efforts is through 'share of voice', which compares the number of times you've been covered compared to your closest competitors. Other things to consider include tracking backlinks created from coverage and looking at the estimated audience size of the publication.
5. Don't hide coverage - shout about it
Gaining coverage means beating potentially hundreds of other competitors, so why not shout about it? People love reading creative and unique stories, and sharing coverage through social media can help extend the reach of coverage and the business. PR coverage can also be amplified through other channels, such as through influencer or account-based marketing campaigns.
Get sold on eCommerce PR
At Propeller, we provide PR, Content and Business Development for companies in retail, marketing, advertising and related technologies - leveraging our journalist relationships, knowledge of the media industry, and creative content to raise the reputation of our clients.
We'll be in the press office on both days of eCommerce Expo 2023 in London, so stop by if you're looking for any more advice on eCommerce PR or have any handy tips of your own.
Kieran will be hosting a panel debate at eCommerce Expo 2023 on the retail media landscape, the challenges and pitfalls of implementing a retail media strategy, and how to overcome them alongside retail and brand experts.
Date: September 28th
Stage: The Digital Customer Theatre
Time: 10:00 - 10:45
News for You
The latest insights and cutting edge news on evolving tools, trends, and technology to help you exploit new opportunities in the future of eCommerce.
We're sorry, but we couldn't find any results that match your search criteria. Please try again with different keywords or filters.