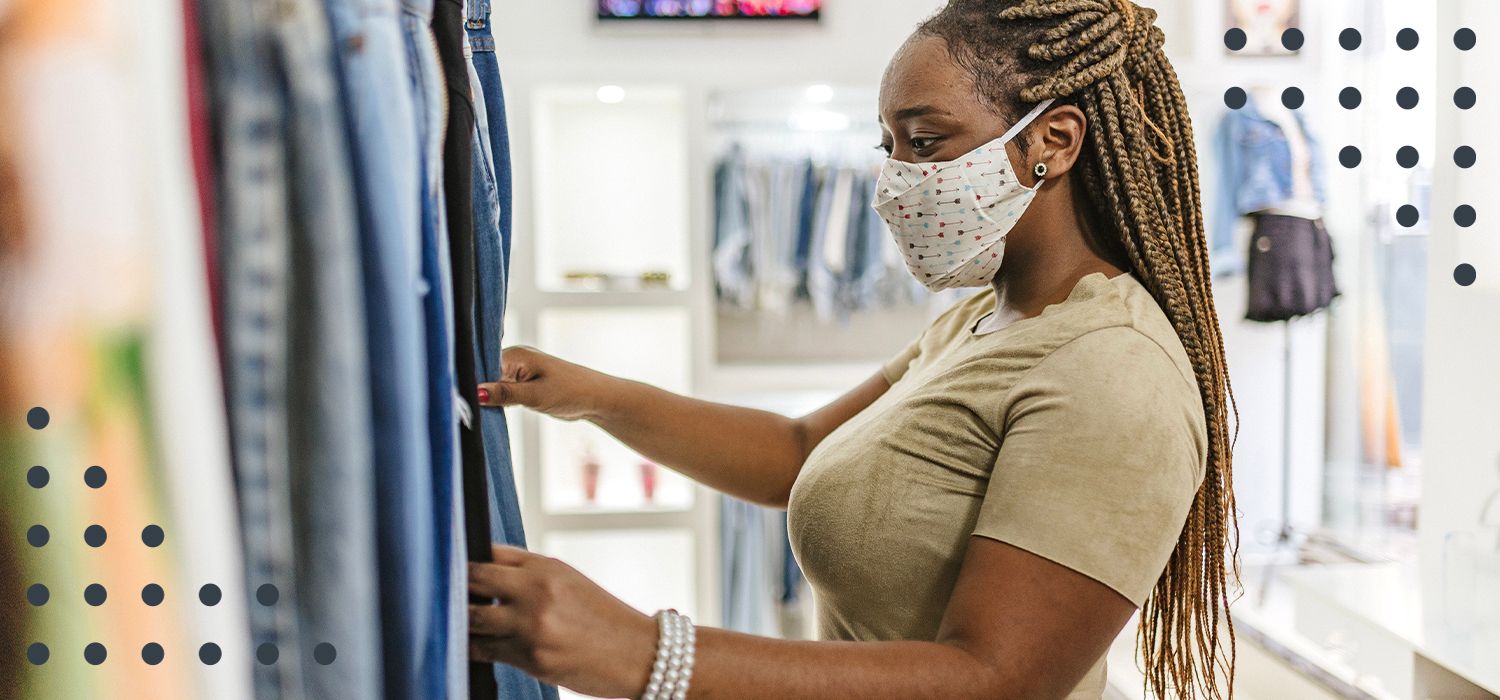 5 Ecommerce Marketing Strategies to Retain Your Customers Post-pandemic
If you think back to 2020, it probably started something like this: There was a countdown, a ball drop, and champagne; there was excitement. You had New Year's resolutions; you were really ready to take on the year and had ambitious plans.
But, as we all remember, it quickly turned into a scenario like this: Lockdowns and quarantines instantly altered the way we operate as businesses and individuals.
People started working from home and stopped seeing others outside their households. Stores shuttered, making it difficult to find necessities, like toilet paper and cleaning products, as well as new essentials, like workout gear and office supplies.
In response, businesses had to pivot and offer their products online. Meanwhile, they also had to battle unanticipated supply chain and logistics nightmares.
Difficulties aside, one thing is true: The world saw the single greatest shift towards ecommerce in 2020.
Research shows that 90 percent of consumers are now shopping online, which is up from 70 percent at the start of the pandemic. Additionally, 46 percent of consumers are shopping with new brands.
But now that society has adjusted to this new normal, how will you maintain and grow the relationships you formed with customers online last year? Will they leave your online store once they can shop in-person again? Will they go back to the large retail brands and big box stores?
News for You
We're excited to announce that we have partnered with Raconteur to publish a report on the 'Future of Ecommerce' in The Times. This 16-28 page report highlights trends and innovations in ecommerce to ...

Fostering a greater sense of community should be a key target for retailers in 2021 in whatever channel one operates on, according to many of the presentations at March's expo. The growth in retail su ...

Martin Newman, widely known as The Consumer Champion, has put his 38 years of experience in consumer-facing businesses into his new book; 'The Power of Customer Experience,' and a brand new Mini MBA i ...

03 Jun 2021 eCommerce Expo & Department for International Trade

Just in case you missed 'Expanding Internationally: Grow Your Business via Ecommerce' [Hyperlink:  https://www.ecommerceexpo.co.uk/2021-cross-border-ecommerce] on 26th & 27th May 2021, you still have ...

After the dust settled on what can only be described as two highly satisfying virtual events in September 2020 and March 2021, we have reflected on what these two dynamic gatherings have taught us.

12 May 2021 Ben Sillitoe, Journalist, Sillitoe Media

Instead of looking back on what has happened to the world of commerce in these challenging last 12 months, the brands set for success in 2021 and beyond are those with a strong eye on the future.