25 Apr 2022
Zendbox launches exclusive new Inventory Analysis tool for eCommerce businesses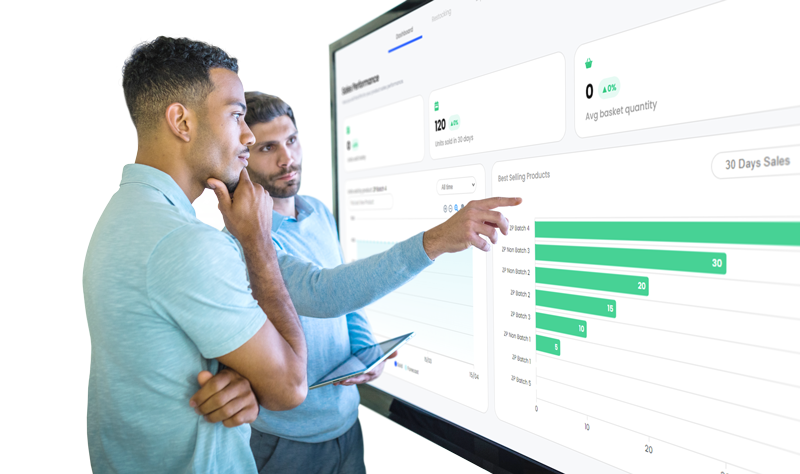 Built by talented in-house developers, the Inventory Analysis tool is available exclusively to all Zendbox partners on the company's dedicated fulfilment management platform, Zendportal. It grants eCommerce businesses access to real-time data and insights about their products. This important information is presented in sleek, digestible widgets that retailers can use to avoid underselling or overselling products and, thus, maximise every sales opportunity online.
No matter whether they sell via Amazon, eBay, Etsy or other channels, online retailers can leverage a whole host of Inventory Analysis features in order to improve their offering to consumers and scale up rapidly. Highlights of Inventory Analysis include the ability to view the:
Sales performance for every product, including forecasted demand

Bestselling products by date range

Restocking products most in need of replenishment

Overstocked products that are above the ideal stock level

Product batch and expiry date for expired or soon-to-expire products
Greater control
Zendportal's intuitive Inventory Analysis tool enables businesses to save time by collating important stock data in one place, making it easy to view key performance indicators (KPIs) at a glance.
By using Inventory Analysis to accurately pinpoint the right time to replenish stock, retailers can also avoid stockouts and speed up the reordering process for their products, facilitating closer collaboration with suppliers. This can prove invaluable at a time when the combined effects of Brexit and the COVID-19 pandemic continue to disrupt worldwide logistics.
Another benefit of Inventory Analysis is that it identifies opportunities for retailers to release cash that may be tied up in overstocked products, which can be reinvested back into other areas of the business to promote continued growth and success.
Smarter sales
Beyond providing greater control and visibility over stock, the Inventory Analysis tool encourages online businesses to become more proactive with their sales and marketing initiatives. For instance, by identifying their bestselling products, eCommerce businesses can drive targeted promotions to ensure the best return on investment into advertising activities and a higher rate of sales.
Furthermore, the ability to easily identify emerging trends using Inventory Analysis promotes quick and decisive action from retailers to capitalise on these trends. This could mean offering exclusive discounts on popular products that are showing a steep growth in sales in the lead up to seasonal events like Black Friday.
Enhanced service
The game-changing Inventory Analysis tool is not only designed to facilitate more strategic selling among eCommerce businesses, but also supports the delivery of an enhanced fulfilment service from Zendbox.
Alex Borg, Technical Operations & Product Development Manager at Zendbox, explains why Inventory Analysis is a must-have solution for online retailers:
"With decades of combined experience in purchasing and demand forecasting, we at Zendbox understand the importance of cost-effective inventory planning. We developed Inventory Analysis to take the headache out of the process and help retailers avoid potential sales losses. It ultimately empowers our partners to make inventory management easier, more efficient, and more profitable.
"What's more, other 3PL providers charge a premium for similar solutions with far fewer capabilities. We offer Inventory Analysis at no additional cost to our partners, and it's backed by best-in-class training and technical support so that users get the most out of the platform and its features. Inventory Analysis truly is a game-changer for online businesses."
Peak performance
With real-time inventory data at your fingertips, eCommerce retailers can save time, boost profits, and achieve peak performance to dominate the competition. Discover how the Inventory Analysis tool from Zendbox can change the game and help your business achieve its full earning potential. Book a demo with our Technical Team here. Additional information about the platform can be found here.
To find out more about Zendbox and our premium eCommerce fulfilment solution, click here: https://www.zendbox.io/get-started