26 Sep 2023
Providing Outsourcing Solutions To The E-Commerce Industry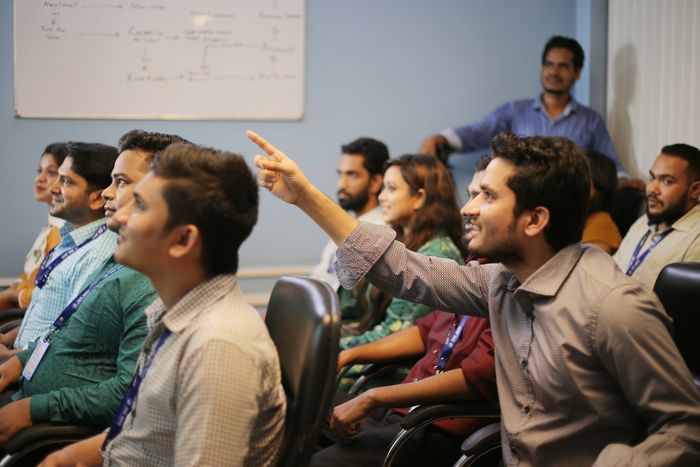 In the bustling world of e-commerce, staying ahead of the curve means blending innovation, efficiency, and a customer-focused approach. ASL BPO emerges as a game-changer, offering specialized solutions that could reshape the way e-commerce operates.
ASL BPO's specialized outsourcing solutions cover a wide range of services designed to meet the unique needs of the e-commerce industry. From handling customer inquiries to optimizing supply chain operations, ASL BPO provides comprehensive support, allowing businesses to concentrate on their core strengths while experts handle the backend complexities.
Here's a sneak peek at the specialized outsourcing solutions that ASL BPO offers:
1. Exceptional Customer Support: ASL BPO recognizes the paramount importance of outstanding customer support in the e-commerce arena. Their dedicated customer service teams are available 24/7, ensuring that customer queries and concerns are addressed promptly. This commitment to top-notch service enhances customer satisfaction, builds loyalty, and strengthens brand reputation.
2. Streamlined Order Processing: ASL BPO simplifies order processing, optimizing the supply chain for e-commerce businesses. This translates into faster order fulfillment, reduced errors, and improved inventory management. Businesses can grow confidently, knowing that ASL BPO's solutions will seamlessly adapt to their expansion.
3. Data-Driven Insights: Harnessing advanced analytics tools, ASL BPO provides e-commerce businesses with invaluable insights into market trends, customer behavior, and operational performance. This data-driven approach empowers businesses to make informed decisions, drive sales growth, and gain a competitive edge.
4. Multilingual Support: In today's globalized e-commerce landscape, language should never be a barrier. ASL BPO offers multilingual support services, allowing businesses to expand into international markets and connect with customers in their preferred language.
5. Tailored Solutions: ASL BPO understands that every business is unique. Their solutions are customized to address the individual needs and challenges of each e-commerce business. Whether it's a startup aiming to establish a foothold or an established enterprise seeking to scale, ASL BPO crafts personalized strategies that deliver concrete results.
ASL BPO's commitment to innovation, operational excellence, and a customer-centric approach positions it as the go-to partner for e-commerce businesses aiming to thrive in a fiercely competitive landscape. Their specialized outsourcing solutions are poised to reshape the e-commerce industry, driving growth, efficiency, and customer satisfaction to new heights.
For more information about ASL BPO and its specialized outsourcing solutions for the e-commerce industry, please visit: https://www.aslpreservationsolutions.com/ or Contact us at john@aslpreservationsolutions.com
https://youtu.be/rAMkdARyWMg