15 Aug 2023
LEON and ROAST promote 'award-winning' breakfast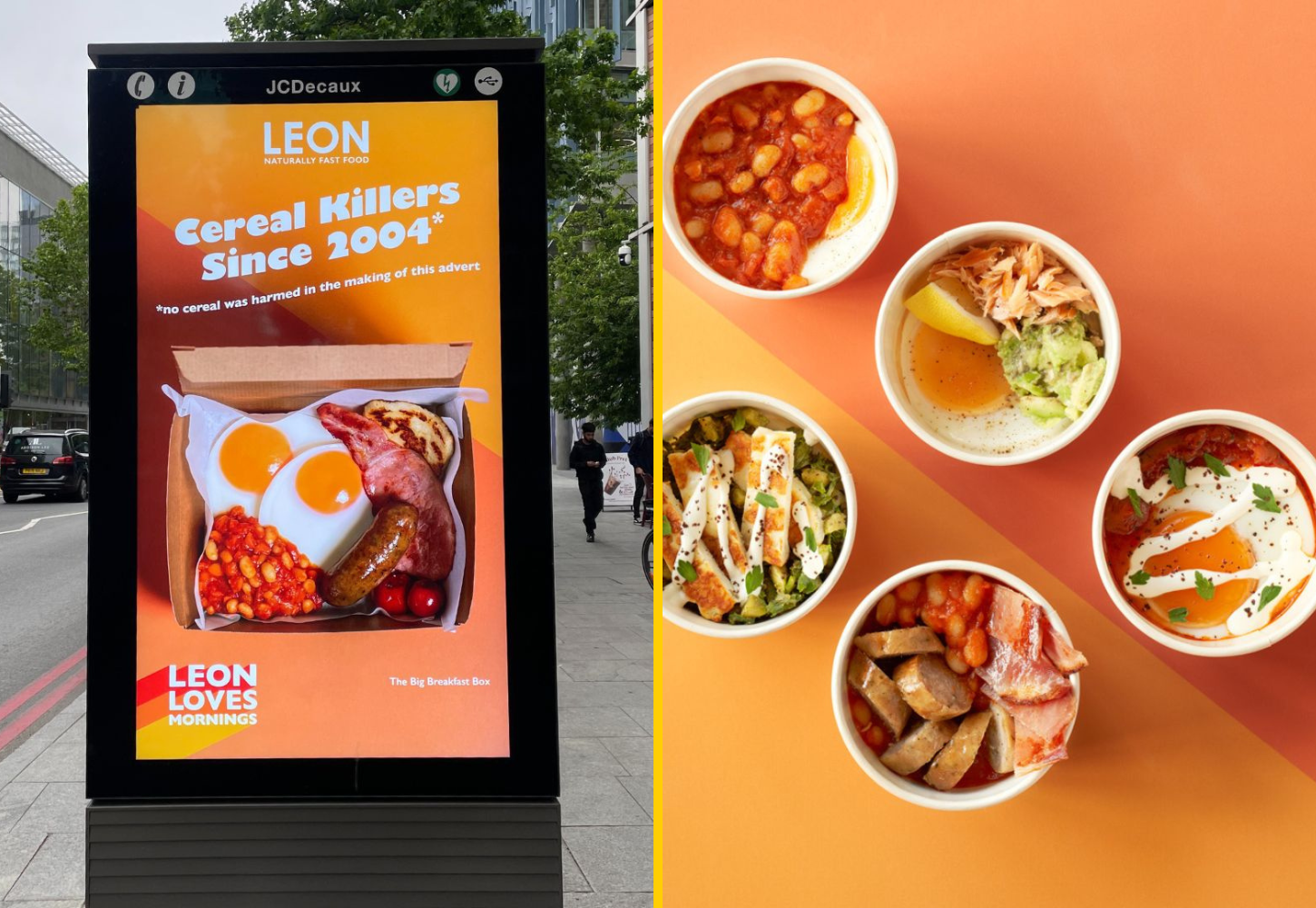 Following a competitive pitch, ROAST will launch the DOOH and display proximity campaign on the 5th June and run activity until the beginning of July, focusing on key London restaurants. 
LEON won the tastiest breakfast at the Just Eat awards earlier this year. They now seek to increase their share of the breakfast market in Central London. With a focus on commuters, LEON look to draw in new customers by increasing awareness of its hot breakfast meal deal for £4.99 offer.  
Mariam French, Marketing Director, LEON explained "We were impressed with the level at which ROAST understood the target audience through in-depth market insights. Their expertise in OOH media to increase market share is exemplary." 
Our Head of Planning at ROAST, Lynsey Rollinson, continued: "LEON is a brand with bags of personality, so naturally we are thrilled to be working with them! Breakfast choice is habitual, so the challenge for us when planning this campaign was to break those habits, through the right selection of OOH sites, mobile display partners and LEON's high-impact creative. The breakfast is really delicious, so I like to think we're brightening up a lot of Londoners' mornings as well.' 
LEON is a fast-food chain that was established in 2004. The company had around 70 outlets when it was bought by EG Group in 2021.