Dotser
Hall: N14 - N19 Stand: EP9
Web/app design and development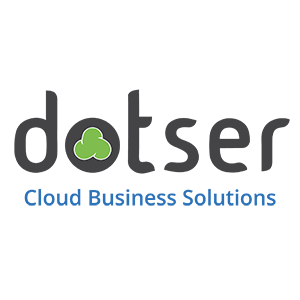 Dotser offers a suite of cloud based software products to automate business processes including ecommerce and event management platforms.
Established in 2000, Dotser has developed software platforms such as Dotser Commerce; a cloud based software platform that manages the ecommerce sales process of your online business, and Dotser Agri and Dotser Tools; software integration and ecommerce solutions for the agricultural and machinery markets, and SuperShow; an event Management Platform.
Dotser Commerce - Key Features:
- Scalable Sales Platform
Over 20 years experience combined into one secure ecommerce solution.
- EPOS / ERP Integration
Integrates with suppliers, point of sale and logistic systems.
- Product & Pricing Management
Simplifies the management and tracking of tens of thousands of products & special offers.
- Multiple Payment Options
Secure shopping cart using world's leading payment gateways.
- Order Management
Improve order processing with status tracking, shipping labels, automatic invoicing, logistics and courier integration.
Address
56 Grafton Street, Dublin 2
Dublin
Ireland