ECE Virtual Highlights
Available on-demand!
How to access the event platform on-demand, once you have registered:
Look in your inbox for an email from noreply@swapcard.com - which include the magic sign-in link
Click the link in that email to create a password and enter the event.
If you do not receive your joining information from Swapcard, please follow these steps to join the event:
Why eCommerce evolution will require brands to think through a lot more than what they have done in the past | A Lenovo perspective
E-Commerce evolution for brands has been dramatic, in a significant part because of the pandemic-related disruption. The future of eCommerce will be a fight for acquiring and keep customers in a highly competitive digital marketplace that is fighting for user attention and engagement. This talk looks to explore among other things, major market trends relating to eCommerce, business model shifts, the role of partnerships, communities and loyalty. It will provide insights into how Lenovo is approaching its customers as they look to help their customers with best-in-class experiences and capabilities to get the most out of their relationship with us online.
You don't know your market (yet!) Why the data you're looking at might not be telling the full story
Understanding your market is critical. But, is the data you're analysing leading you down the wrong competitive path? Our experts explore how you can effectively navigate big data and market share to identify your true competitors and customer intent to better inform your digital strategy. Join Lisann Kohnke and Matthew Colebourne of SearchMetrics for this fantastic session.
The power of community and discovery to build brands
2020 was a year of learning and experimentation. We explore key trends over the last year and the opportunities they provide to build brands. Join Zehra Chatoo of Facebook as she takes us through a presentation that will help you build your brand through the power of community and the increased use of digital media during the age of COVID-19.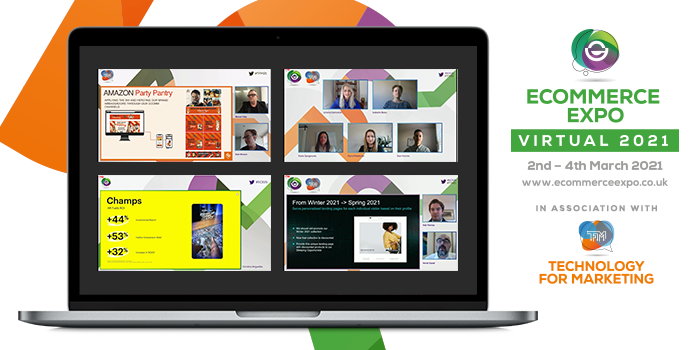 How Love Home Swap is Reimagining the Subscription Model Business During COVID-19
What does the future look like for customers interacting online with businesses that have traditionally been rooted in a physical presence? The Managing Director of travel company, Love Home Swap, discusses the changes LHS has made in the business as a result of Covid, changes they have seen with their customers, shifting patterns on a market by market basis and how LHS has adapted to those.
New Inbox… Who dis?
Email remains king! It's the backbone of all marketing strategies with an off-the-chart ROI. However, inboxes are more crowded than ever before, so if you're going to send emails, they better be exceptional, eccentric and engaging; take it seriously. With that in mind, join Gavin Laugenie as he looks back on what we learned since 2020, building stronger bonds with our clients, harnessing our data for more relevancy and utilizing commentary channels to make a more significant impact because email marketing isn't broken. The way you're using it is.
How to redefine trust for the digital era
Ecommerce, now more than ever, is right at the centre of our lives. The rapid growth of the last year has shown us how adaptable and scalable businesses truly are. Besides the changes that have happened for companies, the consumer side has changed drastically as well. In this presentation, Veronika and Oxana explore how to redefine trust for the digital era and examine what trust truly means when it comes to eCommerce.
E-commerce and VAT in a post-Brexit world
2021 has brought a lot of VAT changes for global e-retailers trading in the UK and EU. The end of the transitional Brexit period coincided with a reform of the UK VAT e-commerce rules. While e-retailers are still struggling to adapt to the post-Brexit reality, a major reform of the EU e-commerce VAT rules is approaching.